The Home watch Service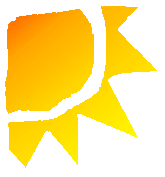 Going on Holiday? Or just leaving your house unattended?
No one to water the plants, Feed the cat or pick up the post?
Need a contact or key holder for the police?
Require a lift too or back from local airports, train station or bus depot?
Then Help is at hand
HOME WATCH PLYMOUTH
Is a local family run company who will look after the interests of your property whilst it is vacant. Let us remove any worry so that you can fully enjoy your time away.
Total home security is our aim, some of the services we offer are: alarm response, key holder, post collection and Lawn and plant care all in the Plymouth area. Please goto the Service Examples page for more details
We constantly exceed our clients expectations and deliver an unrivalled service that has our clients using our Home Watch many times throughout the year. From a simple weekend break to month long holidays.
Call us now or email us for further information or for a free home visit to discuss your requirements.